There has been something of a spate of great free downloadable music landing on the doormat here at Cad Towers over the last couple of days. Being rather busy with the day job I at the moment I am just going to share them here for you all.
First, Kiwistar, that channel-hopping, gig hungry producer/DJ has very kindly offered us all a nice 90-minute mix of some of the finest electro-swing out there. The mix includes the excellent French turntablists C2C's new track 'Down the Road', a rather jolly 'Inspector Gadget' remix, Kormac's 'Wash my Hands' and some really grubby stuff towards the end - Huzzah for swingstep! If you like this, Kiwistar has several gigs over the Jubilee Weekend, including one at the Islington Metalworks on 1st June, and, I believe, at White Mink at Meadowlands on 2nd.
UPDATE - those of you who follow me on Facebook will have seen that Kiwistar is not playing at Meadowlands.
Kiwistar's Spring Swing 2012 Mixtape Free Download by Kiwistar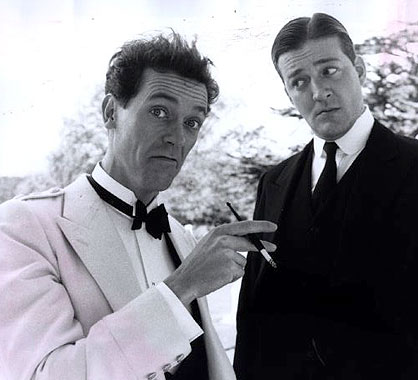 Next is a clean version of another Jeeves and Wooster mash-up, this time with a couple of US mainstream rappers I have never heard of. As you may know, I love the original television show and have blogged a different remix of the theme before - this one is, I think, better - the lyric and the beat fit so perfectly - really great mash-up electro-swing.
DJ Jeeves & MC Wooster Quik Get Down (DJ Dodgy-Style Mash-Up Edit) by Barely Legit
Finally, I would never forgive myself if I didn't warn you all that this is the last day (17th May) that you can download the excellent Electro Swing and Gospel Breaks set from Skeewiff. ever since my original post about them they have been played at least once a day. Get it while you still can! Skeewiff - Electro Swing & Gospel Breaks (D/L enabled until 18/5/12) by Skeewiff
Lots of love,
Jack