Max Golfar
Max Golfar reviews Father Funk's latest EP.
Father Funk has recently released his new 5 track EP 'Party Time' on Scour Records, and it lives up to expectations. When you hear one of these tracks, you'll definitely know that it is time to get down.
With funky riffs and wobbly basslines throughout, you can instantly hear the Father Funk touch. It's upbeat, happy and easily danceable music. I remember watching a Deekline interview and him saying that breakbeat isn't dead; Father Funk is certainly proving that with his signature Ghetto Funk Breakbeat sound.
The first track on the EP is 'Party Time', it starts with a very uplifting build-up and kicks off the album with a different style of bassline to traditional Father Funk tracks. This one keeps you on your toes with plenty of variation throughout.
Next up is 'L-I-V-I-N', which for me is the standout track. Really strong start to the song, keeps you waiting for the drop and builds up really smoothly. The horns in the main chorus go perfectly with the bassline and neither one overshadows the other. The lyric sampling is non-overbearing and easy to sing along with. This track is a definite crowd pleaser.
Thirdly, 'Block Party', starts off with a strong traditional breakbeat that instantly grabs your attention and gets you moving. Soulful overtones throughout and a subtle guitar in the background which adds interesting layers to the song. A proper house party tune.
The fourth track 'Rock The House' starts off with a simple drum pattern, into another soulful breakdown. Wibbly wobbly galore and fun hype-man samples throughout. I feel like I'm at an American college party listening to this one.
'Soul City' is the closer to this EP, beginning with a groovy bass guitar and wicked piano riff. (Who doesn't like a good piano riff?) I get some Miami Vice vibes going on this one too. Vocals throughout most of this track, and less of a focus on the wobbly sounds Father Funk usually centres on. A cool contrast from the rest of the tracks.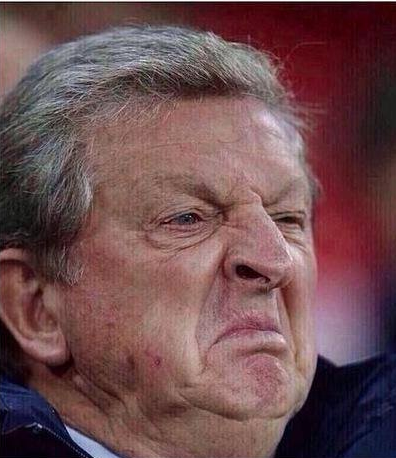 A typical reaction to Party Time by Father Funk
All of the songs contain recognisable samples which keeps the tracks lighthearted. I find that too often, a lot of breakbeat has these hard basslines which can be a bit off-putting to the average listener. Contrastingly, Party Time manages to create basslines which aren't too heavy, but still are powerful enough to give you a severe case of Bass Face.
For the DJ's, the tracks are easy to mix and go nicely in many different kinds of sets. Whether you want to add more Wobbly goodness to your next Ghetto Funk set or throw in the occasional heavier tune in your soul or disco set, these will keep your dancefloor full!
Party Time on Juno:
http://www.junodownload.com/products/father-funk-party-time-ep/3218629-02/
Father Funk's Soundcloud:
https://soundcloud.com/father-fun
k
Party Time Minimix:
https://soundcloud.com/scourrecords/father-funk-party-time-ep-minimix
Father Funk's Facebook:
https://www.facebook.com/fatherfunk